【ProAV Lab】Coronavirus Travel Concerns? Use a Huddle Room Instead
By Lumens Editor Group
March 04, 2020 14727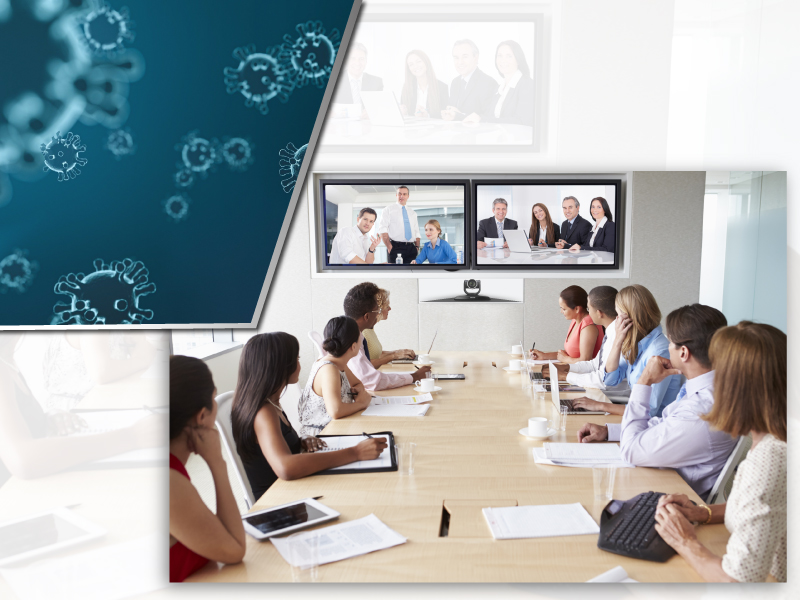 The outbreak of the Coronavirus has led to many multinational companies barring employees from traveling to mainland China. Many airlines have suspended flights to China as well. An effective way to work with remote colleagues during these travel bans is through video conferencing. You may think of a video conference room as a large, complex space that requires weeks to implement; however, Huddle rooms (informal small conference spaces) can be quickly set up for multi-party conference calls. All you need is a small, dedicated space and some simple equipment.
Huddle Room Video Conference Space
A small meeting room, typically used for 3 to 6 people, is perfect for setting up a Huddle space. This room will have a table and chairs, and needs a good Internet connection.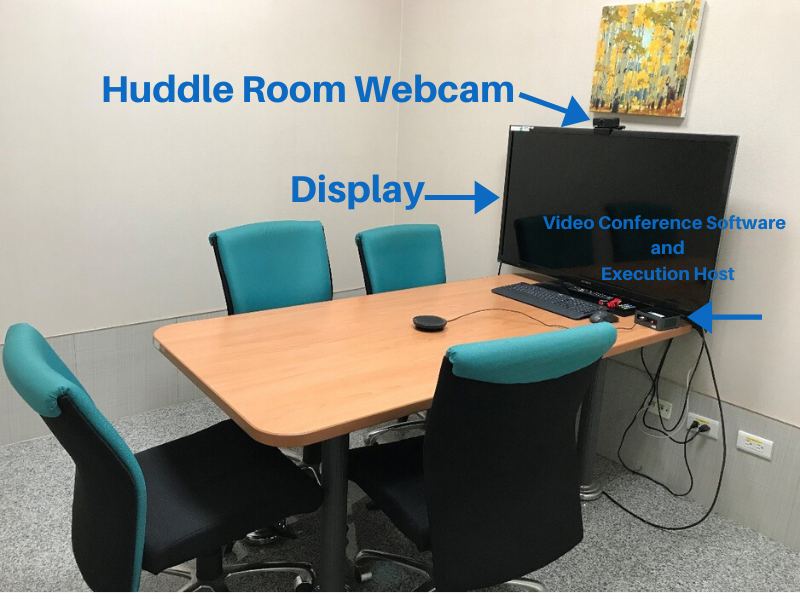 Required Equipment
The best results will be obtained when ALL locations involved in video conferencing have good equipment set-ups in their Huddle spaces! The audio and video camera devices used in a room are there for the benefit of the other rooms in the calls.

1. Webcam: A professional video conference camera is recommended because consumer webcams frequently lack the video quality needed for the efficiency and information exchange in conference calls. A wide-angle view is important for small Huddle rooms; PTZ (pan-tilt-zoom) cameras are useful for larger spaces accommodating more participants. Lumens offers a Zoom-certified (see more about Zoom below) PTZ conferencing camera, the VC-B30U, as well as the lightweight and compact Professional USB webcam VC-B10U.


(Learn more about: VC-B30U)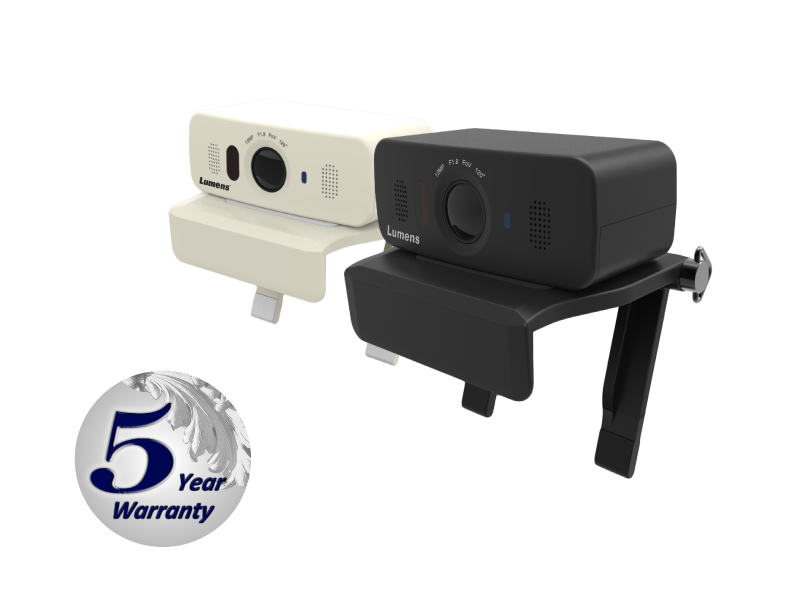 (Learn more about: VC-B10U)

2. Display Monitor: This can be a computer screen, a TV screen or even a smart TV touch screen. Make sure it is large enough for everyone to see clearly, but not so large that it overwhelms the meeting space.

3. Microphone: A very small room can be managed with a built-in webcam microphone. For four or more people, however, an extension omnidirectional microphone placed in the middle of the table will provide better audio for participants on the remote end.

4. Speaker: In small Huddle rooms, computer speakers or a speaker built into the monitor should suffice; however, an external speaker will provide better clarity for the people in the room. Some Huddle rooms use a simple soundbar located directly below the monitor.

5. Video conference software and execution host: although many options are available, the most common software platforms for video conferencing include Zoom, Skype, Google Hangouts, Microsoft Teams, WebEx Meetings, and BlueJeans. The most consistent quality on these platforms will be provided through a mini PC in the Huddle room. BYOD is also an option, but a laptop screen should not be used as the main monitor.

6. Network environment: Huddle room video conferences are purely connected through the Internet. If only one of the parties in the call has insufficient network bandwidth or a poor signal, the sound and image quality will deteriorate, causing pauses, frozen video and garbling of speech. All locations involved in a Huddle room conference must provide and maintain a good network environment for the meeting spaces.

Once your company has discovered the efficiency and workflow improvements brought by Huddle rooms, you may want to create additional rooms for larger meetings and training functions! For more information on video conferencing webcams as well as larger meeting space solutions, visit mylumens.com.