【ProAV Lab】A Beginner's Guide to PTZ Camera
By Kieron Seth & Isaac Chen, Lumens
September 24, 2021 27003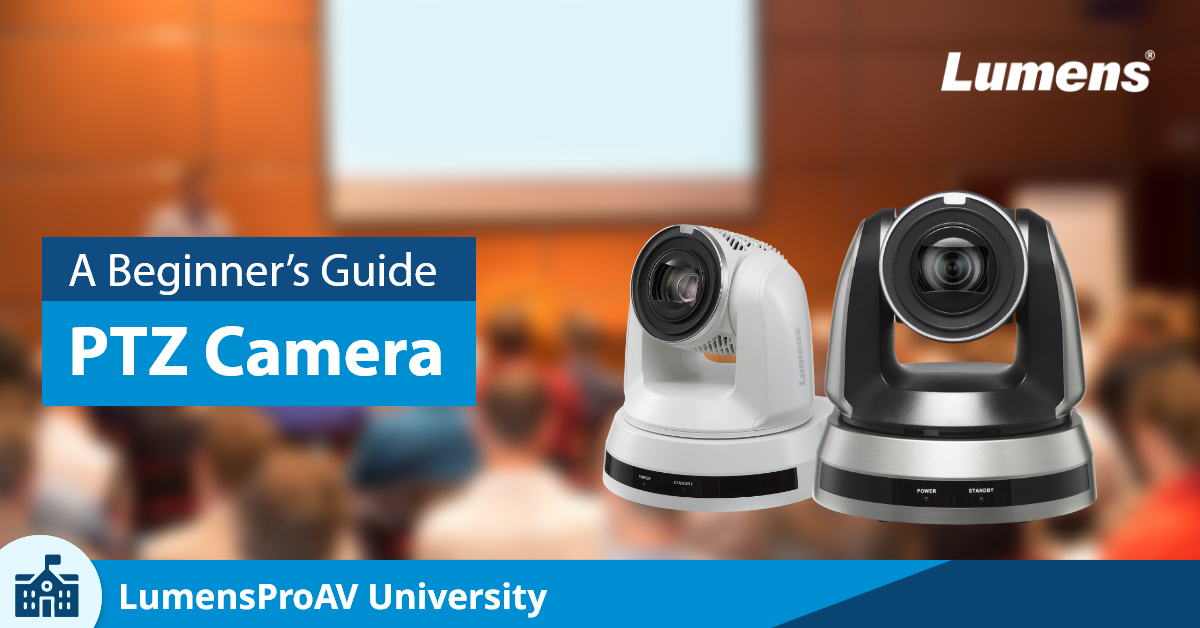 What is a PTZ Camera?
Just what is meant by PTZ camera? PTZ is an acronym for a 'pan tilt zoom' camera. They are cameras with a built-in mechanism that allows them to swivel left and right, tilt up and down, and zoom in and out. Unlike a traditional camera which needs an operator positioned next to each camera, a PTZ camera is designed to be controlled at a distance. Because of their simple operation, a single camera operator can control multiple cameras, whether the units are positioned on tripods, mounted to the ceiling or in a gallery.
 
What are PTZ cameras used for?
PTZ cameras used to be all about surveillance and CCTV, and they are still the backbone of the security industry. However, a new breed of camera has been developed for professional content creation and this new take on PTZ is experiencing dramatic growth. As PTZ cameras can shoot very high quality HD and 4K video with accurate colours and low noise performance, they are now used extensively in the AV, broadcast and commercial sectors to replace traditional cameras.
 
1. PTZ cameras in Education
Online teaching and e-learning empower students to engage fully with their education, whether it's part of a distance learning course or for learning consolidation. A PTZ can be installed in each teaching space to record or live stream each session, and to introduce interactive teaching with remote students. The ability of certain PTZ ranges to integrate with lecture capture platforms such as Panopto and Kaltura unleashes the potential for scheduled recordings, secure access, monitoring student progress and media management.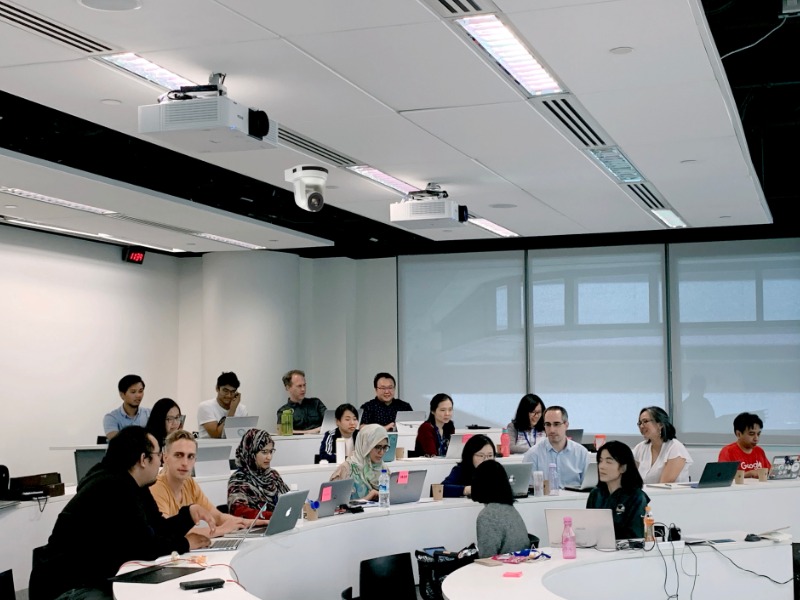 2. PTZ cameras in Conferences, Training and Live Events
PTZ cameras can fulfil many vital roles in live events such as delivering live coverage of conference sessions on screens within the venue, recording presentations for delegates and enabling real-time attendance for remote guests, Installed and controlled with ease, PTZ cameras can be used not only in the main auditorium, but also in seminar and training rooms to provide complete event coverage.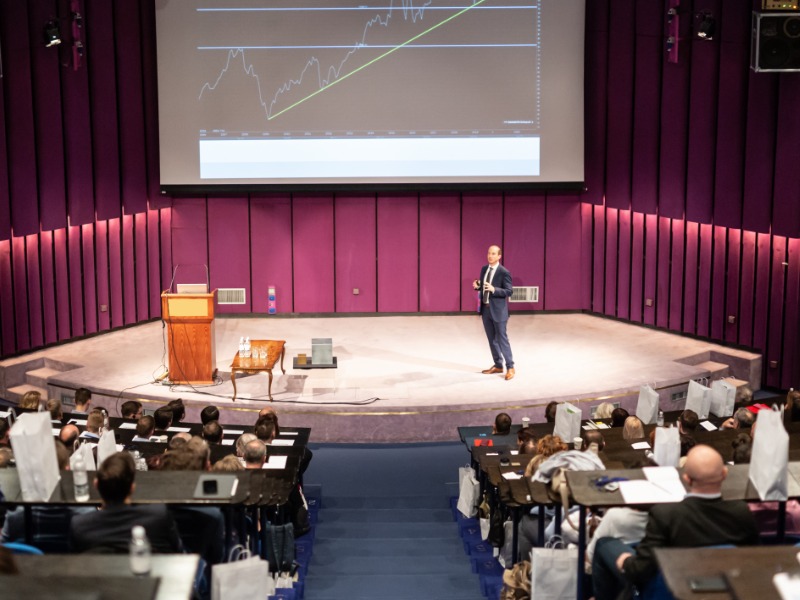 3. PTZ cameras in Houses of Worship
PTZ cameras fulfil two key functions in churches, mosques, temples and other houses of worship. Firstly, they display the services to the congregation on big screens within the venue. Secondly, they can stream festivals, events, gatherings and meetings to worshippers around the world. The small size, simple operation and pan-tilt-zoom versatility of the cameras means that they won't disturb the proceedings. For many historic places of worship, the ease of installation of PTZ is important when the fabric of the building is fragile or protected by planning laws.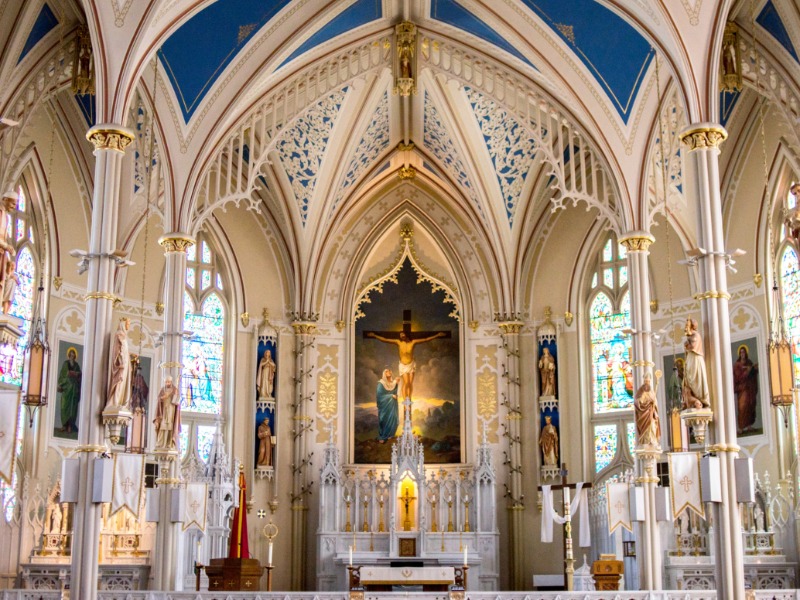 4. Using PTZ cameras in Courtrooms
Recording and streaming judicial hearings are an essential part of the justice system. With the operator sitting in an adjoining room or out of sight, PTZ cameras can be installed in the court and operated without disturbing the proceedings.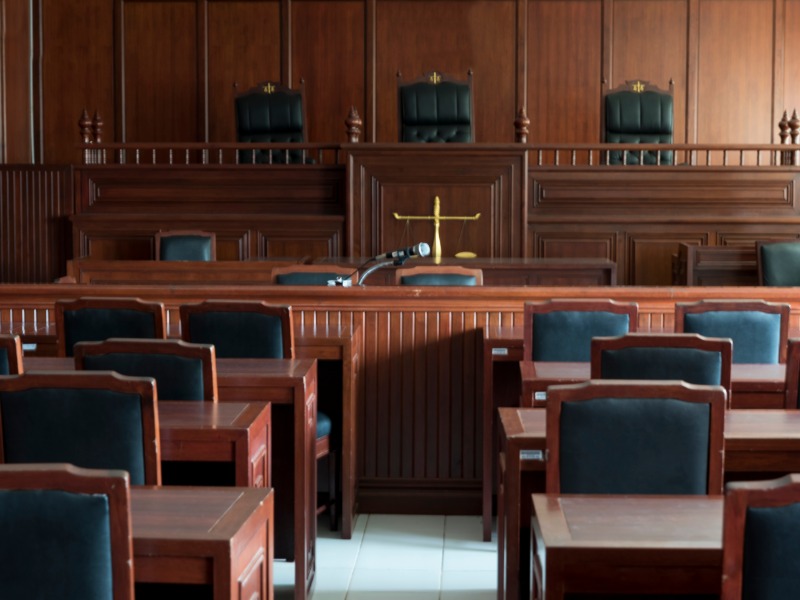 5. PTZ cameras in Theatres
The high sensitivity sensors found in the best PTZ cameras means that they can capture and stream excellent quality video, even in low light venues and scenes. This gives production companies and venues the perfect opportunity to monetize performances with audiences who could not otherwise enjoy the show. This makes them popular in everything from high school theatres to international opera houses.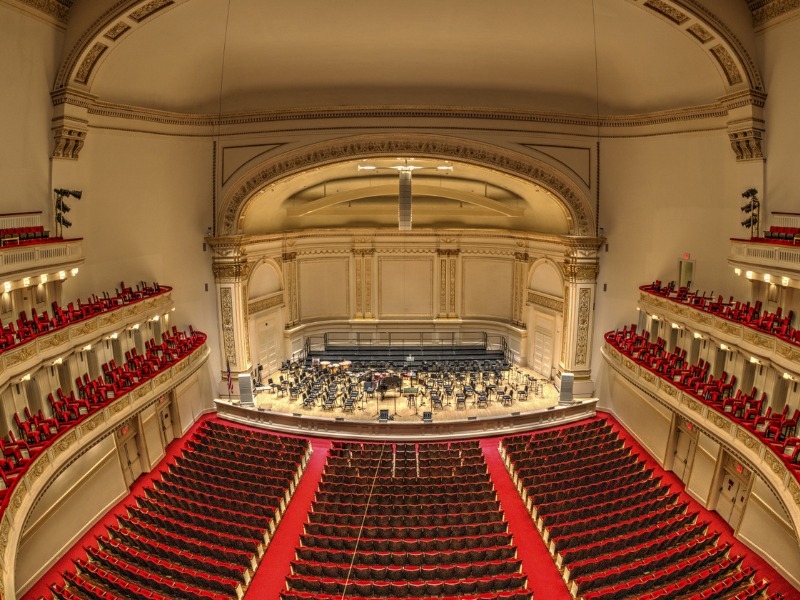 6. PTZ Cameras for Sport
Their speed of motion tracking and excellent zoom lenses make PTZ ideal for filming indoor games and broadcasting stadium sports. With live coverage displayed in venue and streamed to global audiences, shooting sport with PTZ opens up new revenue and sponsorship opportunities for clubs, associations and tournaments. With all-round movement and powerful zooms, PTZ cameras can follow all the action, provide any camera angle and shoot both the on-pitch action and crowd reaction.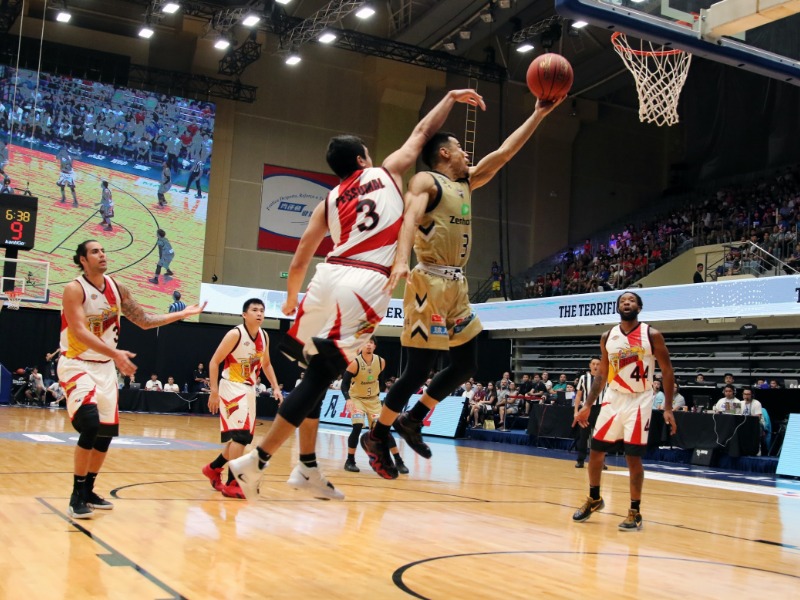 7. PTZ Cameras for TV and Broadcast Studios
As studio managers are under pressure to reduce costs and increase efficiency, PTZ cameras are increasingly used either as an addition to studio cameras or as a replacement for traditional systems. Their ability to provide excellent picture quality, dynamic movement and remote control enables producers to reduce their capital investment and operational overheads at the same time.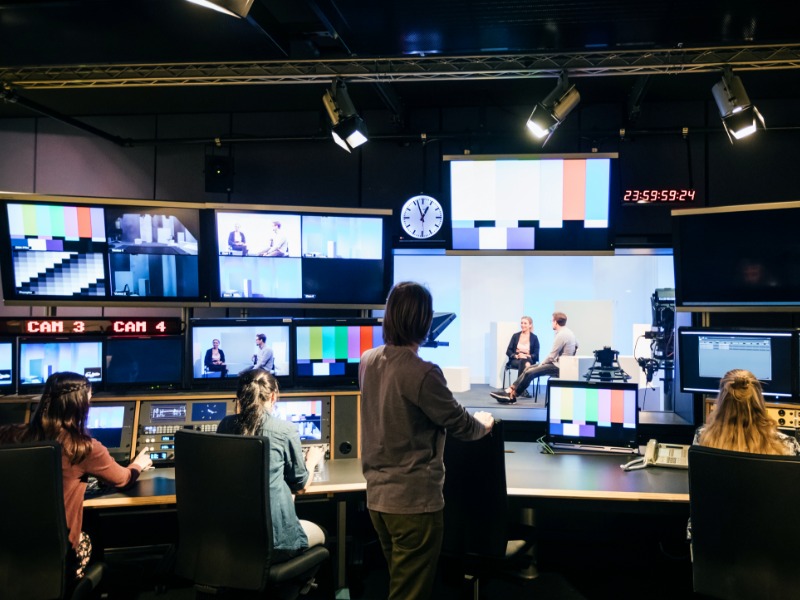 8. PTZ Cameras in Documentary Production
The fixed rig unit has become incredibly popular over the last decade, with broadcasters producing fly-on-the-wall documentaries. Hospitals, restaurants, hotels, airlines… they have all been the subject of prime time TV shows and they have all been shot using PTZ cameras. Discreet, near-silent, easy to install and designed for remote control, they can go where traditional camera crews would be a distraction and an unnecessary expense.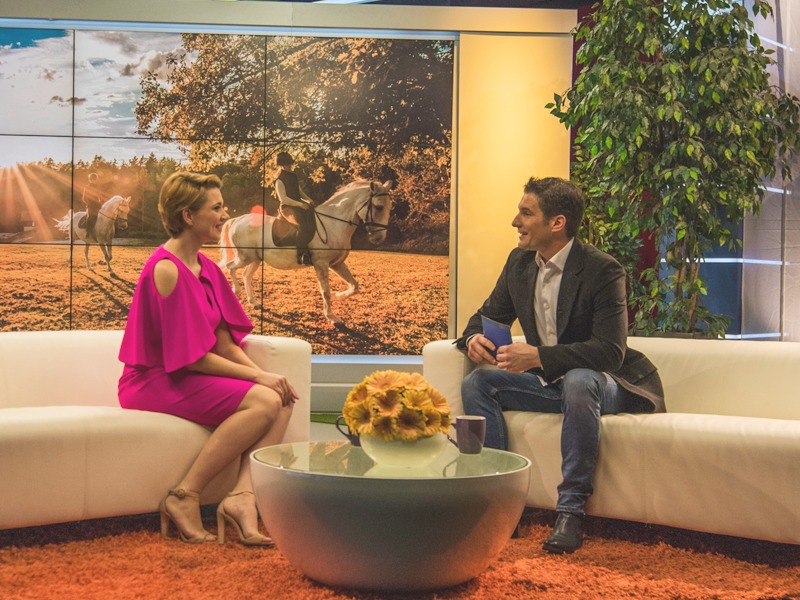 9. PTZ in eSports and Radio Production
Radio and eSports share one thing in common: while their main activity is not video! Nevertheless, radio stations and gaming tournaments are installing multiple cameras to stream live to audiences, adding global coverage to their output at low cost and with minimal technical knowledge required. Working in confined spaces, small cameras are essential to give a wide field of view and keep production areas as free of kit as possible. A combination of PTZ, USB and mini cameras give these users the perfect solution.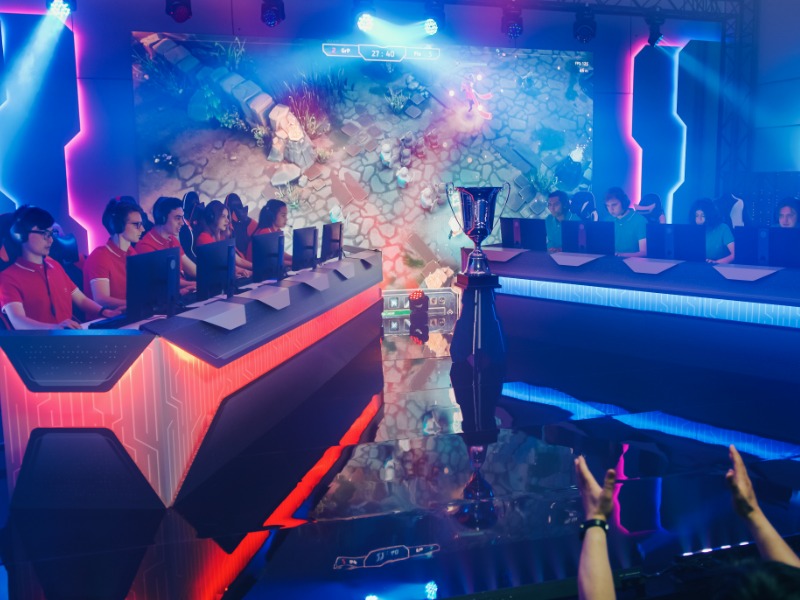 How good are PTZ cameras?
The image from a CCTV camera can be poor – grainy, noisy, lacking detail and with very dull colours. Unfortunately, a lot of cheap PTZ cameras are based on these security cameras and are not suitable for professional video use. Good PTZ cameras deliver a level of performance that can rival TV cameras. So, what makes a quality product? With PTZ cameras, there are four factors that you should look for in a PTZ:

1. The quality of the lens: a video-optimized lens will deliver faithful colours and pictures without distortion at all zoom angles and at any F-stop.

2. The sensor must be able to deliver high sensitivity, low noise at excellent performance in low light.

3. Processing: in video, milliseconds count or pictures can fall out of sync with audio and producers cannot cut between different cameras. The processor must be able to deliver pictures without delay while adjusting for noise reduction, white balance, exposure control, focusing and other imaging parameters.

4. The pan tilt zoom mechanism needs to be smooth. It needs to be whisper quiet. And it needs to be adjustable to the finest degree to make sure the producer gets exactly the right shot every time.

The final thing to look for in a PTZ camera is the manufacturer's guarantee. Some offer up-to 5 years at no additional cost, an indication of a quality product. 
 
How do I connect my PTZ camera?
If a car needs fuel, oil and coolant, a PTZ camera is all about power, video and control. As modern PTZ cameras are forward and backward compatible, many models have an incredible amount of versatility when it comes to connection.

Depending on the model, you can opt for:

- A single Ethernet (a LAN/Cat5) cable can provide power and control to the camera while delivering video output to the switcher or direct to the Internet - Video out via HDMI, SDI or HDBaseT

- Power via a network connection or via a dedicated power adapter

- Control over Ethernet using a PC/Mac or a dedicated hardware controller
 
How do I control a PTZ camera?
As standard, PTZ units feature several methods of camera control including:

IR Control
The simplest way to control your PTZ is via an infrared remote controller which looks very much like at TV remote. These are often supplied with your camera and offer an easy and convenient way to manage a camera. They can control multiple cameras, but this is not as intuitive as with other methods of control.

Control Software
Dedicated PTZ software connects to your camera over your local network to give you control over one or multiple cameras, plus access to presets, camera management and settings.

Hardware Controllers
Manufacturer's own controllers or third party devices are intuitive interfaces to manage and control multiple cameras (more than a 250if required).

Third Party Control
In corporate and public sector environments, technical teams frequently deploy Crestron or Extron for AV control. Many PTZ units can integrate into these platforms to allow users easy control of cameras in meeting spaces, huddle rooms and video conferencing facilities.

Video Production Software
Increasingly popular with houses of worship, sports clubs and YouTubers, software such as vMix and OBS can manage and control multiple cameras over a network, while switching, recording and streaming the output to online audiences.
 
Can PTZ cameras auto-track?
With its rotating head, a PTZ camera should be ideal to follow lecturers or conference speakers as they walk across a stage or move from podium to screen. However, until recently, the solution has either been expensive or complicated.

Most PTZ cameras are designed for manual control. There are server-based systems that work alongside the PTZ to deliver real-time tracking and these are very effective, expensive and have to be maintained to keep them operating efficiently. Other approaches require the speaker to wear a dongle necklace which the camera can then track; though effective, they are limited to tracking a single presenter, who must wear the necklace at all times and pass it to the next presenter. A new solution uses AI and a second camera integrated into the PTZ to deliver sophisticated auto-tracking with no need for a server or dongle.
 
Can I use PTZ cameras on our Ethernet network?
Usually, cameras are connected to a dedicated video network using SDI or optical cabling. While this is secure, stable and well-supported, it can be expensive and time consuming to lay and manage a second network. So if a fast Ethernet network is already in place, can this be used to transport video signals around a studio, venue or building?

Many PTZ cameras are now armed with video-enabled Ethernet outputs. Supporting technologies such as SRT and RTSP, they can be configured to transmit video to a central production desk over your existing data or AV network. However, using these protocols can be very involved and should be put in the hands of a networking specialist. Gaining traction very swiftly, Newtek's NDI (Network Device Interface) protocol overcomes many of the complexities of video networking and make it easy to piggy-back on existing Ethernet infrastructure. NDI-enabled PTZ cameras, production software, switchers, encoders and converters can be added to the network – it's efficient and user-friendly and very convenient. NDI is used everywhere, from education and broadcast to corporates and houses of worship.
 
Can PTZ cameras stream direct to YouTube and Facebook?
To stream direct to audiences on YouTube and Facebook, your PTZ cameras needs to feed video from an Ethernet port, in a format (such as RTMPS) that the network supports. By configuring the camera with your channel's username and password, it's simple to get streaming live in a matter of minutes.

By doing this, you're keeping life easy, but the creativity of your production is limited. By introducing a video processor into the mix, you can switch between different camera angles, add in graphics and play out picture-in-picture effects for television-style results.  
What are the disadvantages of PTZ Cameras?
For some applications, a mini camera (or block camera) is preferable. Being less mechanically complex, they are cost-effective and easy to manage, delivering simple zoom functionality. Where a basic wide camera setting is required, such as at the back of an auditorium, or behind the goal of a soccer game, a box camera is idea.

While PTZ cameras are easy to adapt for use in video conferencing and unified conferencing, in small rooms a dedicated professional web camera is more discreet and delivers good quality pictures at an affordable price.

Unlike camcorders, PTZ cameras have to be adapted for use in certain conditions, such as outdoors or on location. With the advent of outdoor PoE injectors and PTZ rain covers, these cameras are now more flexible than ever. There's no getting away with it though, digital camcorders are still the way to go for shooting a movie or filming on the run.