【ProAV Lab】What's the Difference between A Consumer and A Professional Webcam? Top 10 Things to Consider.
By Kieron Seth & Isaac Chen, Lumens
November 05, 2021 15995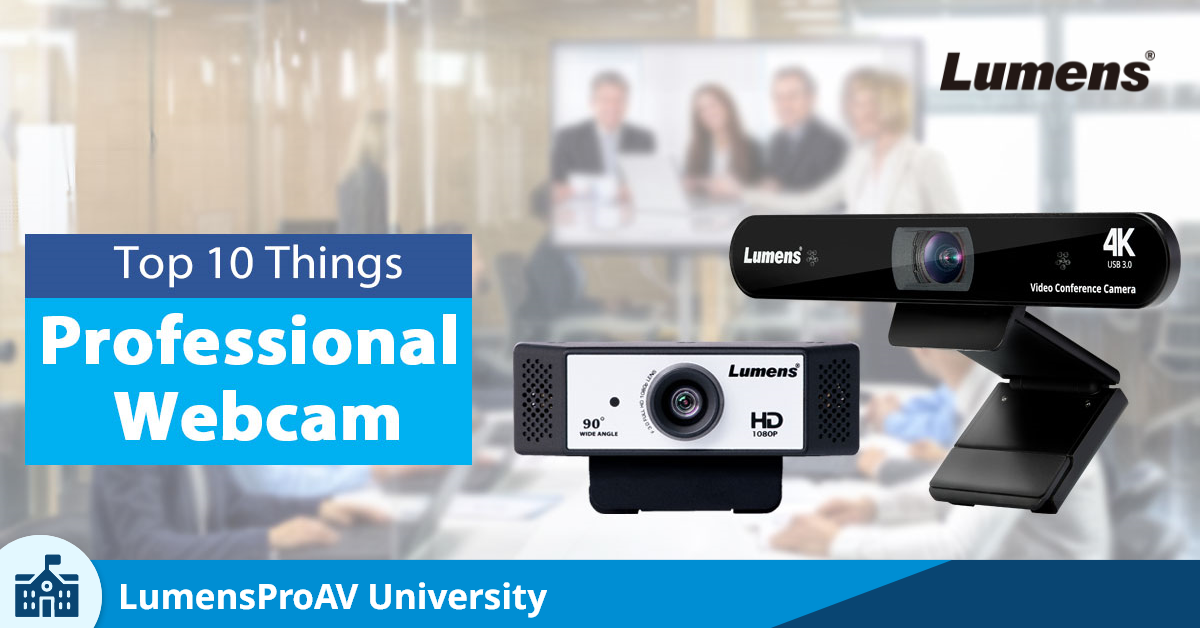 Online stores and high street retailers are full of webcams. Some are developed by household names, other are from lesser-known manufacturers, but they all make similar claims for their video quality, ease of use and wide compatibility with video conferencing software.
 
So, what is a professional webcam?
On the surface, a pro webcam like Lumens' VC-B series looks remarkably similar to a standard model, but there are key differences that make them a much better choice for organizations.
 
1. Step out of the shadows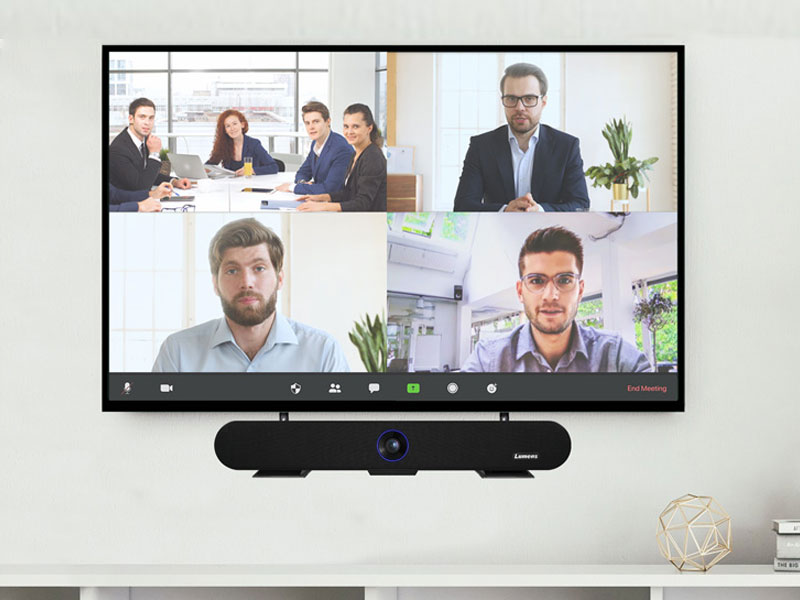 In an evenly well-lit room, most cameras will produce decent pictures. However, in shared meeting spaces, lighting is rarely even, with certain parts of the room better illuminated than others. Plus, natural lighting changes during the day, with bright sunlight being incredibly challenging for your average webcam. Consumer models are slow to react to changing lighting and produce pictures that are under-or over-exposed when lighting conditions are not ideal. In a professional meeting environment, it's just not acceptable for the picture to be either bleach white and feature-less or dark, grainy and noisy.
With distortion control, color balancing and auto-exposure built-in as standard, a professional webcam can produce a video picture that will look natural, consistent, and clear throughout the session.
 
2. Talking Head(s)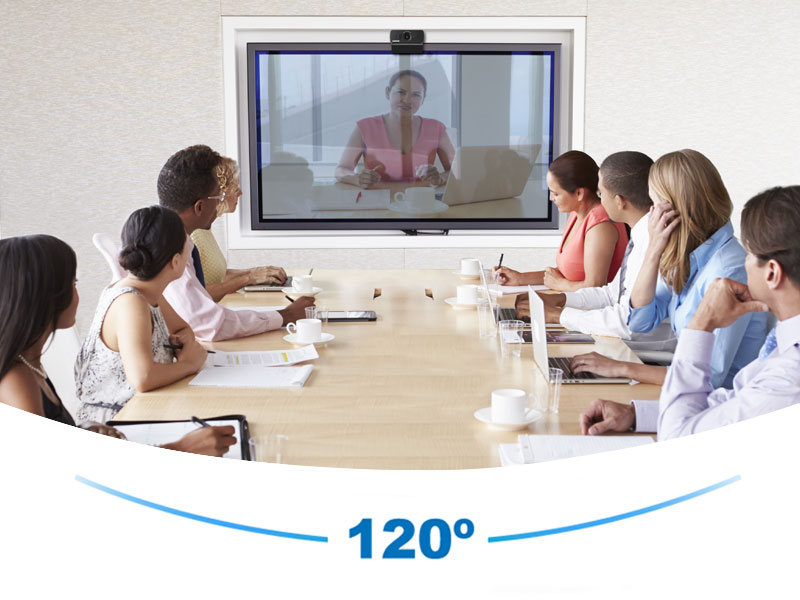 All organizations now appreciate the value of video conferences and unified, collaborative communications. Whether it's to record a single location meeting or to bring together different offices and teams, today's webcams need to have the flexibility to meet many different needs. Consumer cameras are typically limited to a narrow-angle of view (60-80 degrees). This is fine if it's just going to be used by a single user sitting in front of a screen. Professional models go much wider (up to 120 degrees) and often give the user the flexibility to zoom in and out, or even pan during a meeting to ensure that all participants are captured.
 
3. Soundscape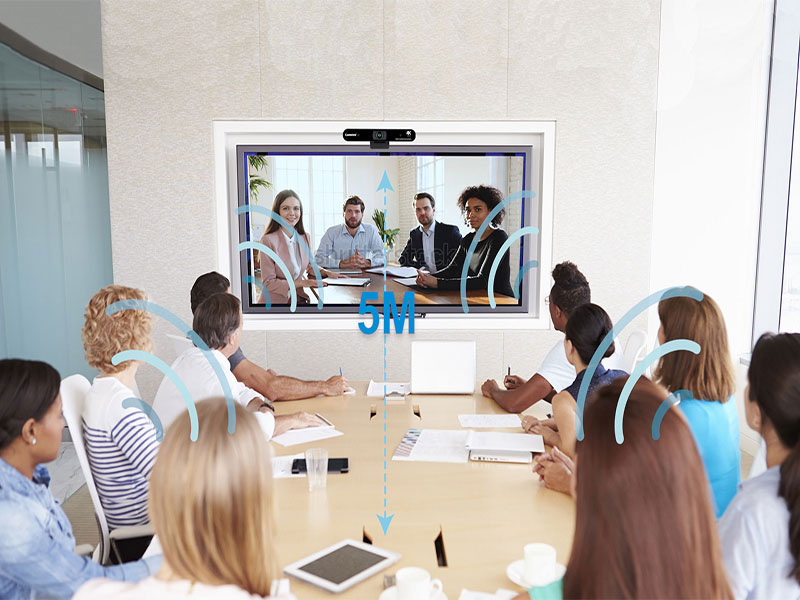 Again, the computer webcam may be fine for picking up the voice of a participant sitting directly in front of the screen. Move more than a meter of the microphone and the sound levels drop dramatically. Pro models feature microphones with higher sensitivity and noise cancellation, making them suitable for meetings with delegates sitting up-to 5m from the camera. Top of the range units embed an array of beamforming mics for great performance in larger rooms.
 
4. Collaborative Meeting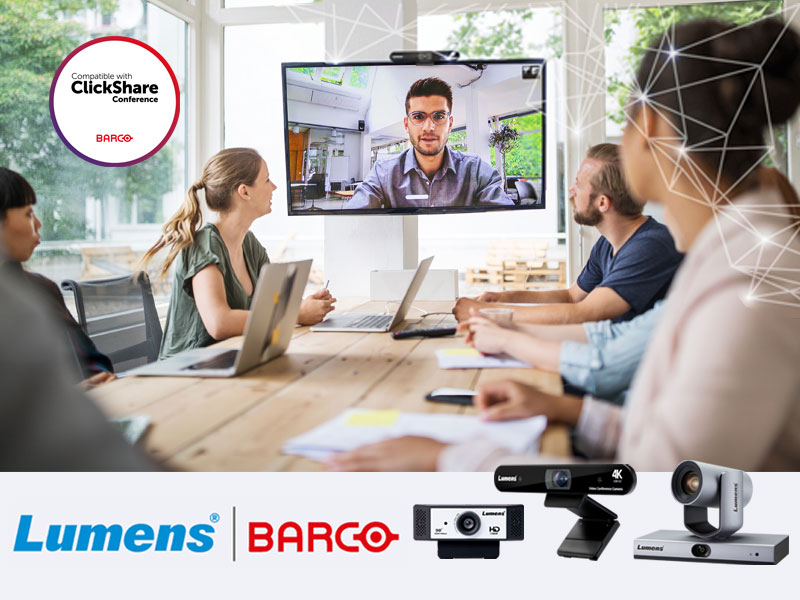 The best meetings are interactive. Using technologies such as Barco ClickShare Conference, multiple participants can share their screens and presentations with remote guests, making for a more engaging experience. Certification by Barco is only available with pro models and is vital to ensure that the meeting runs without a glitch.
 
5. Control your Picture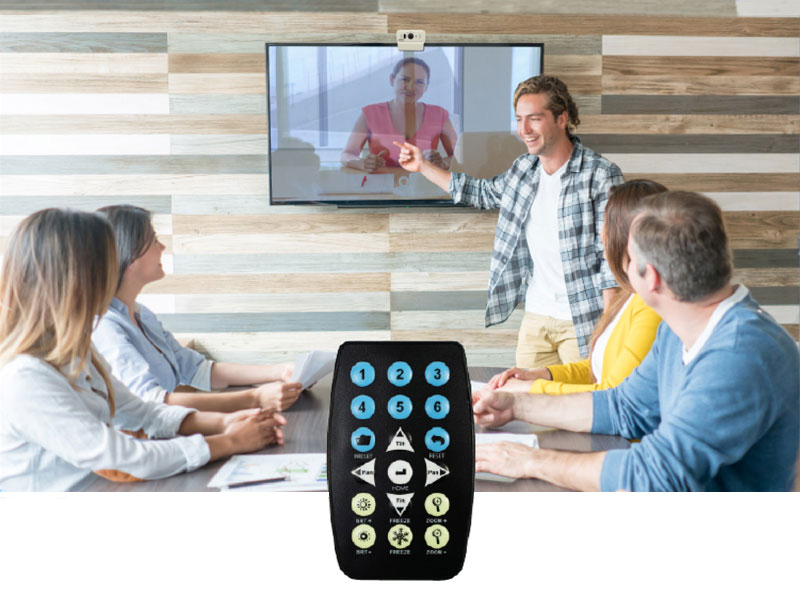 To make life easier, a pro camera offers features that go beyond the typical webcam. Look for advanced functions such as ePTZ to auto-frame your participants perfectly, presets ready to capture different sizes of the group at the click of a button, auto-tracking to film a lecturer or teacher moving about a stage, and remote controllers to adjust settings without having to go through computer menus. Lumens' auto-framing is superb and requires no user input to capture the perfect picture.
 
6. Team Player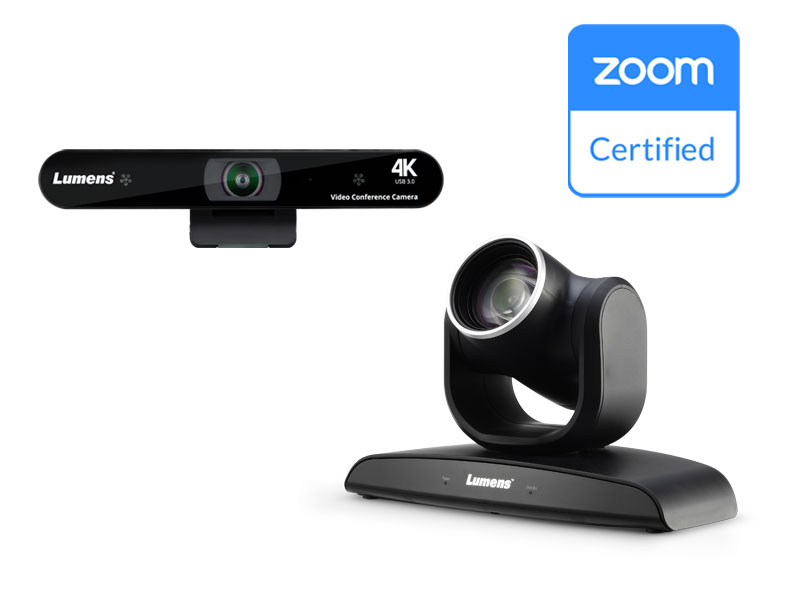 Generally speaking, webcams work with video conferencing software, right out of the box. The question is: do they work with the advanced features of professional video conferencing platforms? For example, getting a webcam to work with Zoom is child's play, but does it play well with Zoom Rooms and its collaborative functionality? A pro camera certified by Zoom will give you reliable results and access to all the platform's features.
 
7. On Hand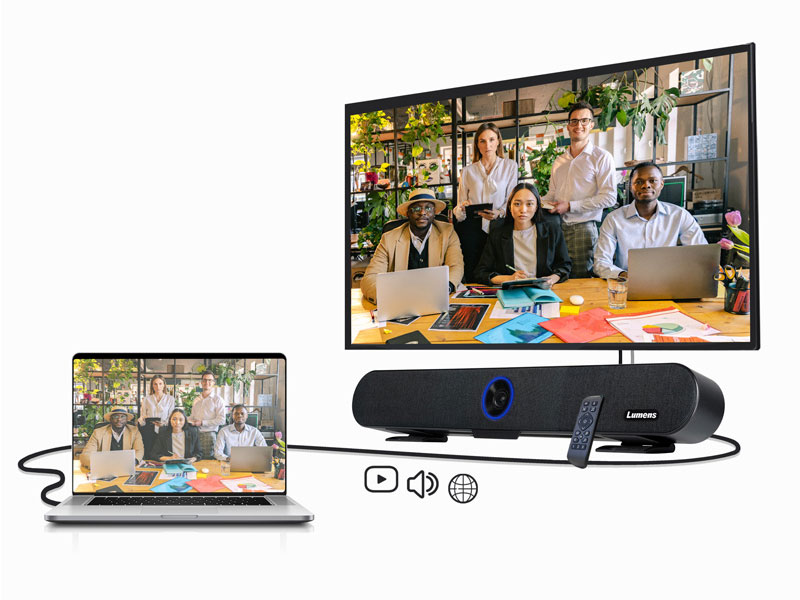 In corporate, education or public sector organizations, it's important to know that the technology used especially by non-IT users is well-supported. Going down the consumer route means assistance by user forum or Reddit. Engaging a partner like Lumens means human support from local, trained specialists and fast turnaround troubleshooting. When installing an all-in-one device such as the MS-10 Video Soundbar, or using advanced IP-connected cameras for Zoom meetings, it's good to know that you can call on expert assistance.
 
8. Durable Build Quality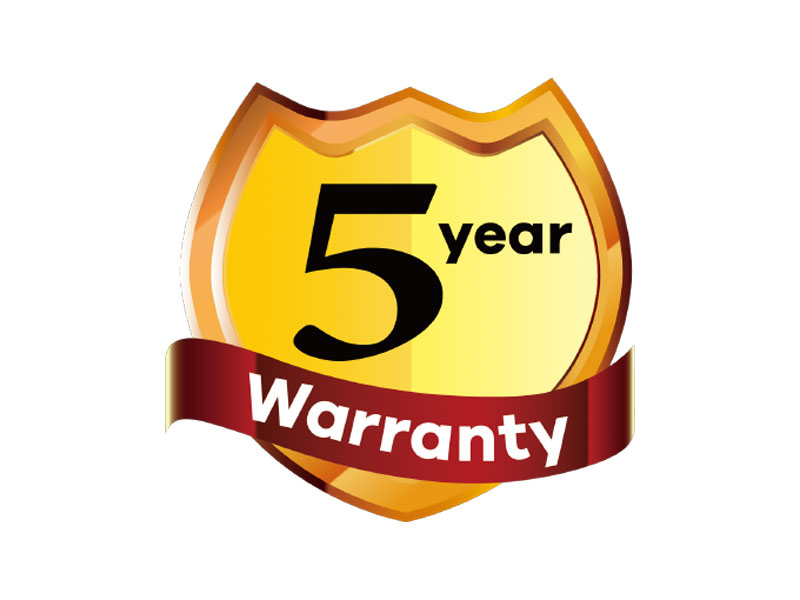 A full HD or 4K video conferencing camera could be in use daily for years to come. AV teams need more than a standard 1-year warranty to cover the equipment. Manufacturers of professional cameras typically extend the warranty, in Lumens' case up-to 5 years.
 
9. Virtually Cinematic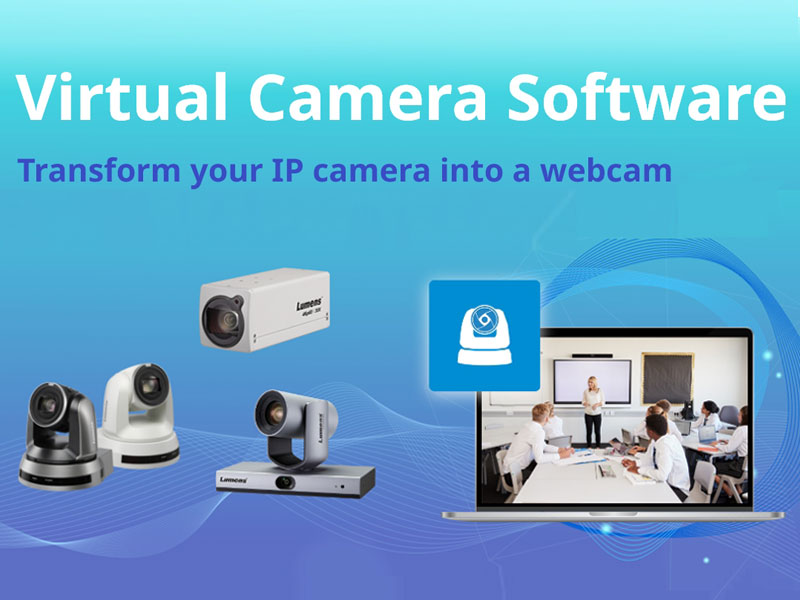 Picture quality is an art as well as a science. New technologies enable television-quality cameras to be used as webcams, giving users stellar pictures and network-based control. Virtual Camera software transforms Lumens broadcast-level IP PTZ cameras into a webcam available in your VC application. With the camera connected to the local network by Ethernet cables, this approach does away with the need for USB cables which are limited in length and need to be connected directly to the host PC.
 
10. Details count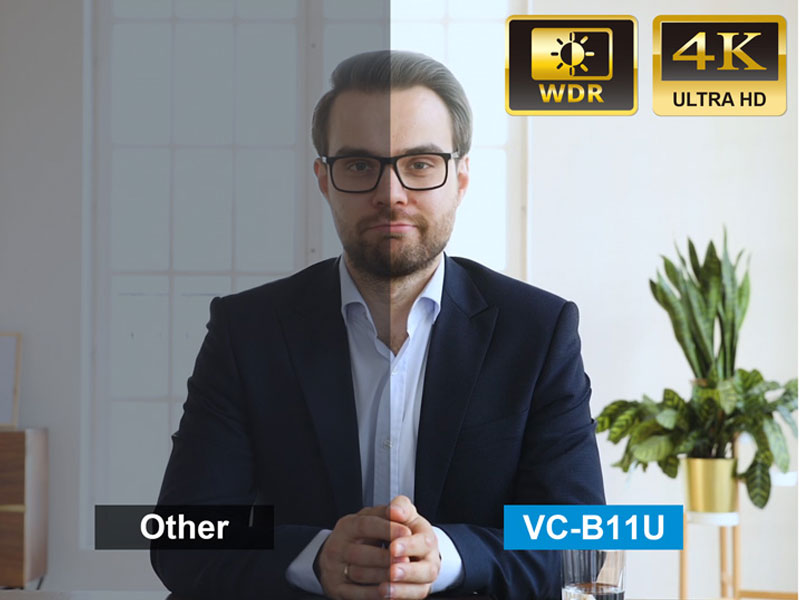 Resolution matters. Most laptop cameras and consumer webcams are native 720P cameras. Today that is acceptable, but tomorrow it's likely to be considered archaic. Full HD is 1080 and will produce crisper, more detailed pictures. 4K models are future-proofed and unlock powerful tools such as intelligent auto-framing and much more.