Partner - Mersive
---



Wireless Collaboration Solution
Mersive Solstice makes it easy for users to join meetings using wireless devices and to share screens for truly collaborative meetings. By adding a Lumens conferencing camera to the Solstice Pod, users can benefit from excellent video quality as well as instant screen sharing from any connected device.

Solstice supports Lumens' advanced features including the Intelligent Auto Framing function which dynamically captures all the delegates in the room, and quickly re-frames the picture if delegates enter or leave the frame. Integrating Lumens and Mersive technology is a great way to enhance user engagement and productivity in Zoom and Teams meetings.
Applications

Integrated Products

Lumens 4K Video SoundBar (MS-10)
Lumens MS-10 is an all-in-one VC camera, microphone, and speaker system with Auto-Framing technology.


Mersive Solstice Pod
Mersive Solstice connects wirelessly with user devices and AV peripherals to enhance meeting collaboration.



Integration Diagram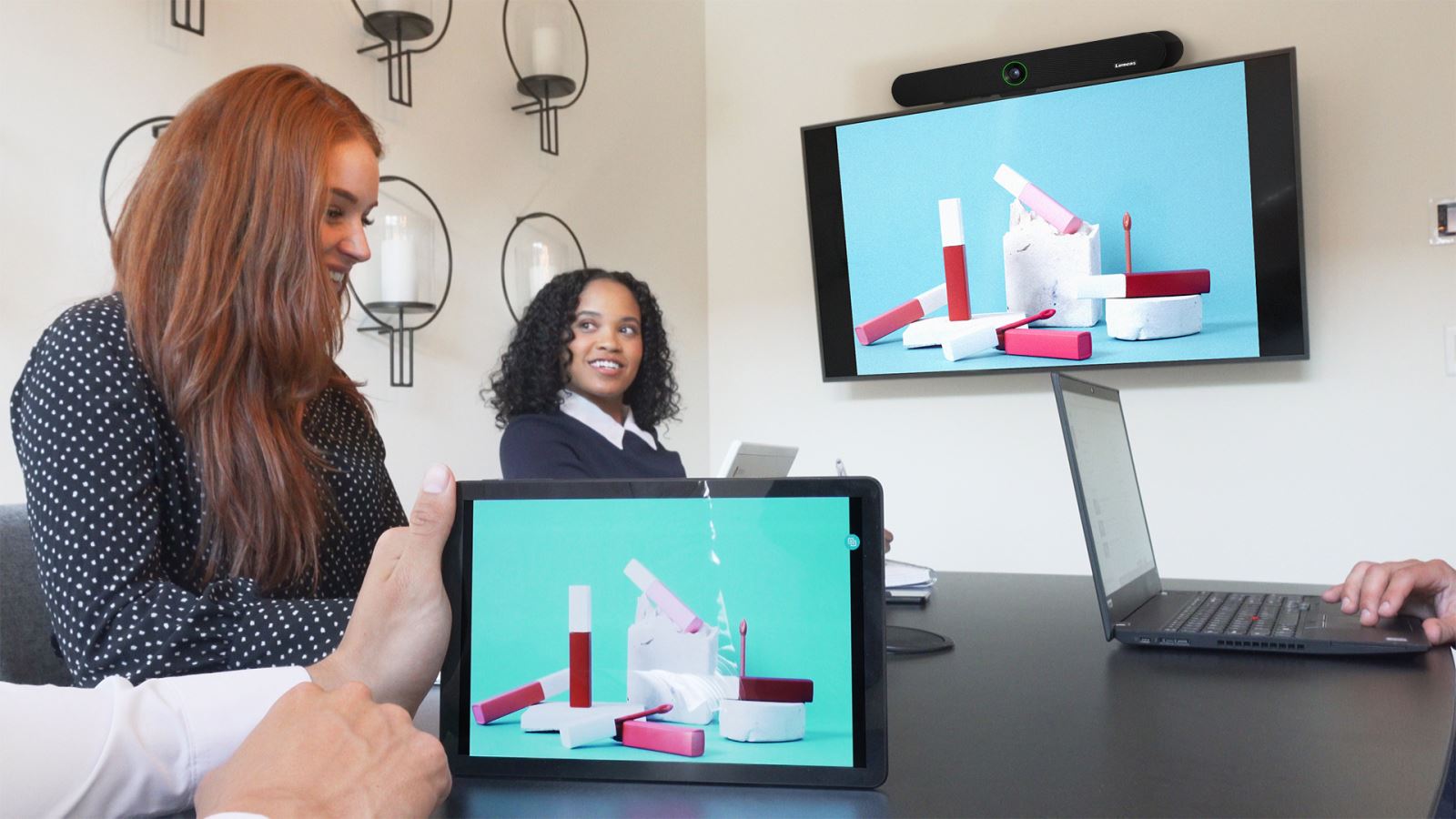 Wireless Connection
Mersive Solstice connects wirelessly with laptops, smartphones, and tablets to create engaging meetings.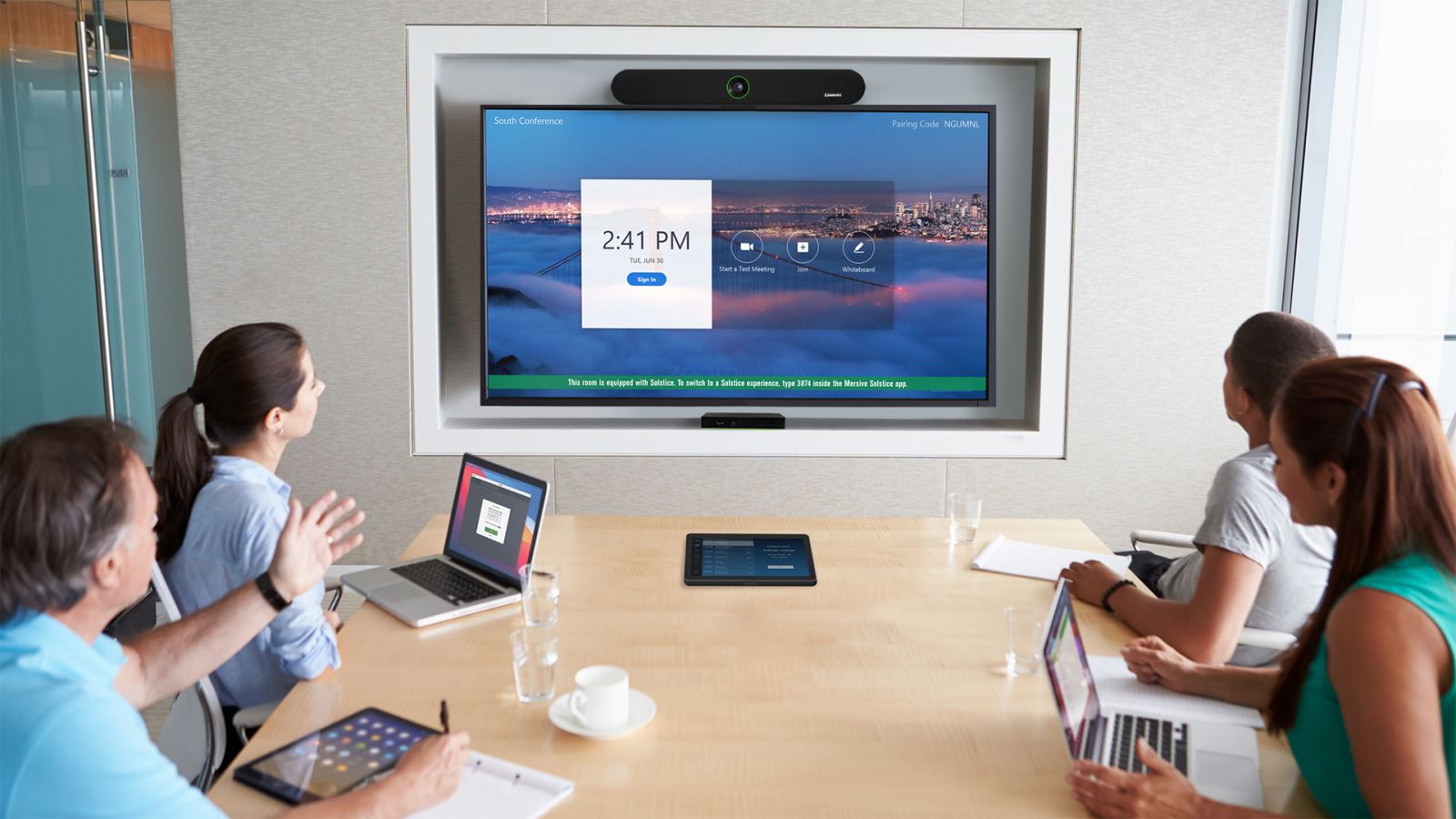 Instant Video Conference
With the Mersive Solstice Conference mode, the meeting organizer can start a video conference with a single click.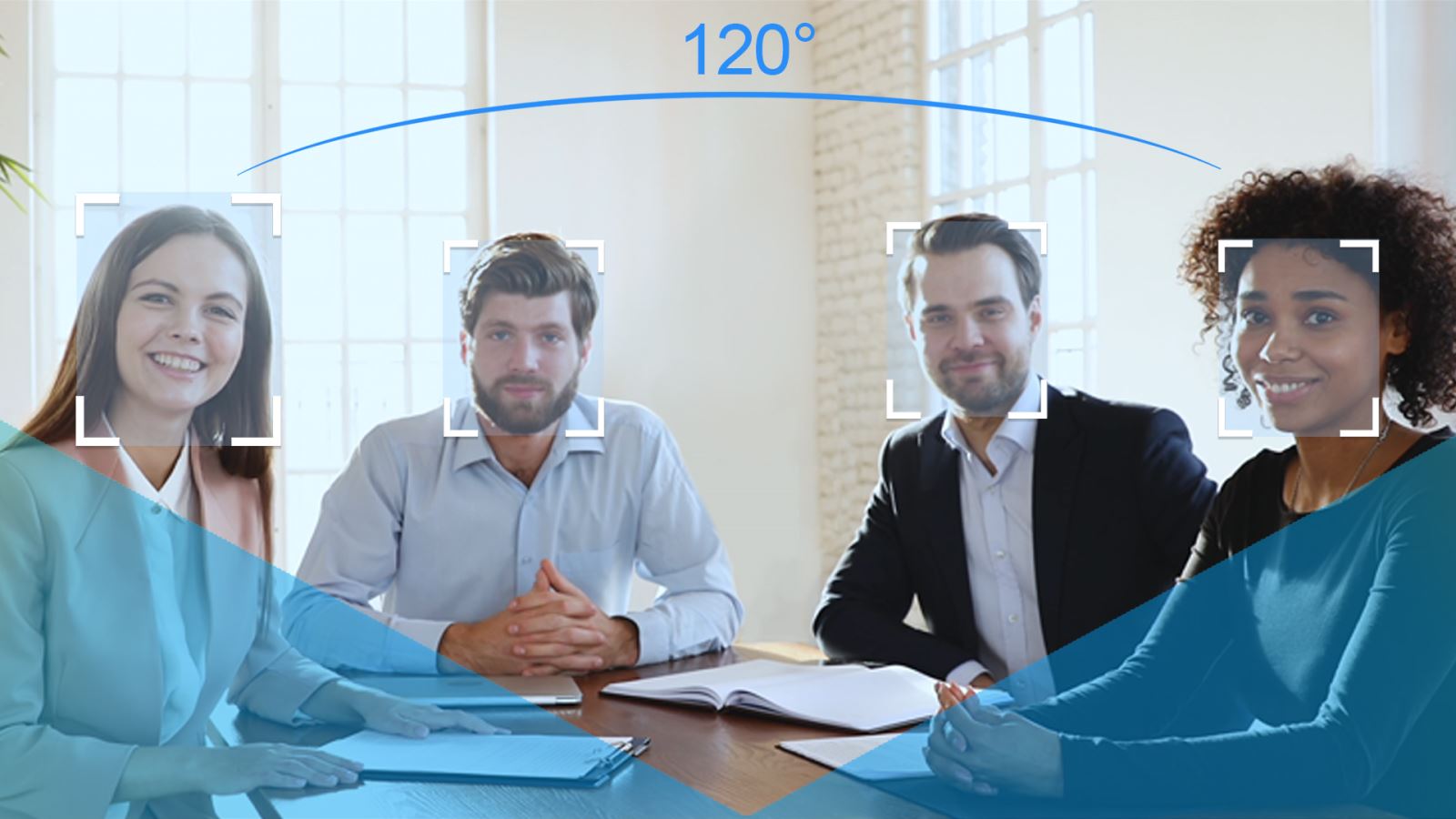 Intelligent Auto Framing
Auto-framing immediately detects participants in a room and dynamically adjusts its frame to include all delegates.
For more information about Mersive, visit their website.

Need help getting started?