How to make your classroom Covid-safe using AV?
After two years of global pandemic, schools and colleges are learning to live with Covid-19. While schools around the world closed completely or opened only for the children of key workers, most classrooms are now back, with teachers and students adapting to policies that range from masks to daily swab testing.
 
During lockdowns, remote teaching became normal. Now schools must adapt to hybrid classrooms with students expected to maintain social distancing if possible, while teachers are tasked with engaging with children who are in the classroom or at home.


AV tech in the classroom
One of the key tools available to teachers is the document camera. Much like the overhead projector, this displays a document onto a large screen. As a digital device, it will interface with modern projectors and smartboards to show a document – in full colour – to an entire class. Better still, the camera can visualize 3D objects, science experiments, and models. It can even capture motion, whether it's a spider in a container or the mechanism of a clock.
 
Today's document cameras are also interactive – directly attach a mouse or connect with a PC to unleash a range of features that will engage students' attention and encourage participation. Projected videos and displayed images can be highlighted, annotated with text overlay, or shown side by side with pre-recorded photos for a live before and after comparison. The creative options are endless and can all be recorded for review by students at a later date.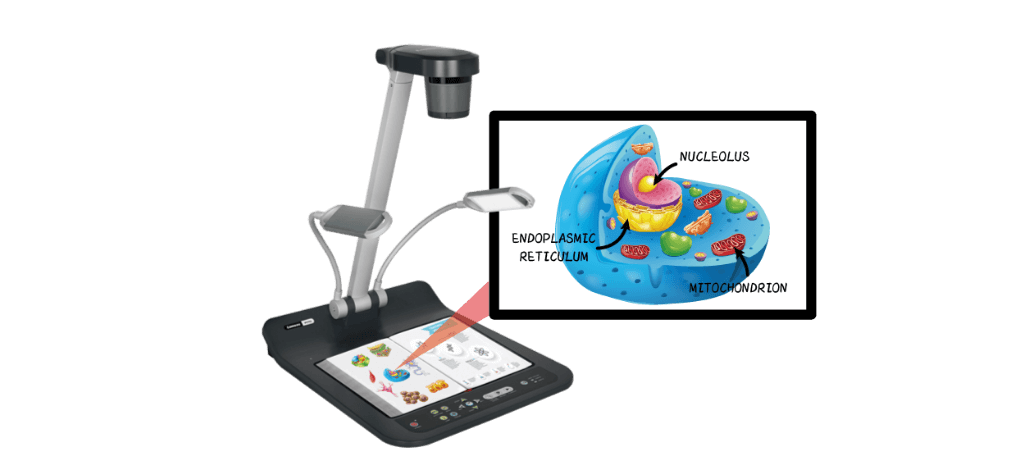 Why is this Covid-friendly* AV Tech?
This approach to demonstrations and presentations minimizes movement around the room. Rather than sharing books, handing out printouts, or passing around models, document cameras are hands-off and discourage intermingling between students. This might sound a turn-off to today's students, but the interactive nature of document cameras, the use of video technology, and the new opportunity for on-screen creativity will actually add vitality to many a lesson.
 


How can AV help teachers engage with home-based students?
The great thing with the latest generation of document cameras is that they can double as webcams. Plugged into a laptop, they can be used as the webcam for your Zoom, Teams, Skype, or Webex session with at-home children. This doesn't mean that they have to stare at a screen showing only a document. Featuring a flexible neck, the camera can be angled in any direction – towards the teacher, towards the class, or towards the document/object in question.

With no need for multiple devices (Lumens' document cameras incorporate a microphone), the entire lesson can be shared, interactively, with students in the classroom and working from home. It's simple to operate, fully engaging, and very affordable.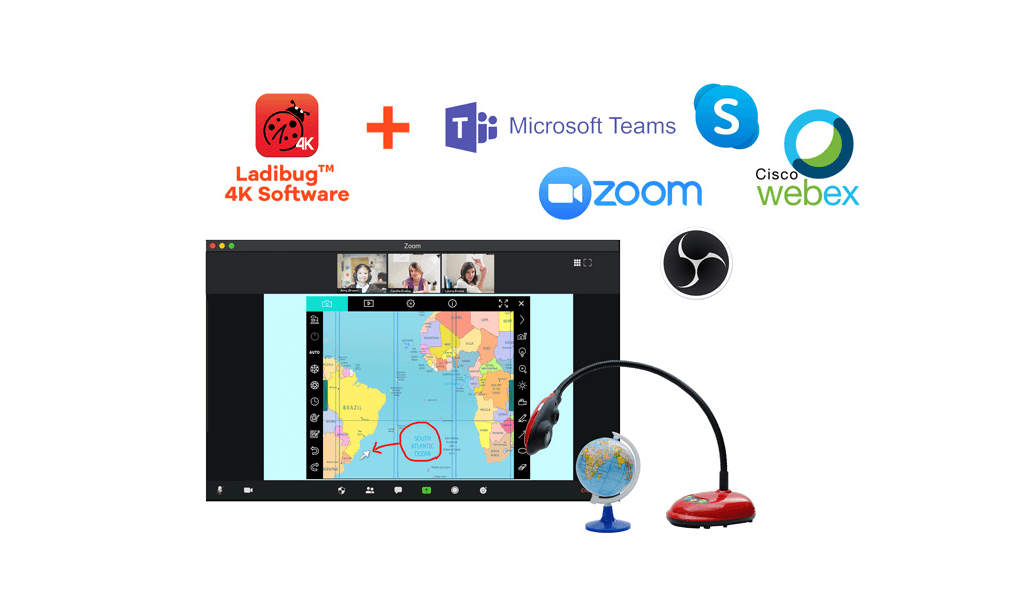 Visit https://www.mylumens.com/en/Products/4/Document-Camera

*Expert guidance should be sought to implement safe procedures that meet your local regulations.