The integration of wireless video conferencing solutions between Lumens and Barco provides corporate environments with a more interactive video communications experience in workspaces, in addition to personal spaces, a huddle room, or a meeting room.

NDI®|HX technology
NDI (Network Device Interface) is the Video over IP technology developed by the NewTek company. It allows multiple video streams on a shared connection over standard off-the-shelf common 1 gigabit Ethernet network. Every device can connect to every other device in this single and interconnected environment - which means every device can be a source, also a destination, and beyond boundaries. The advantage of NDI technology would be pristine quality, minimum bandwidth, ultra-low latency, and zero configuration.

For more information about NDI, visit ndi.tv

System Diagram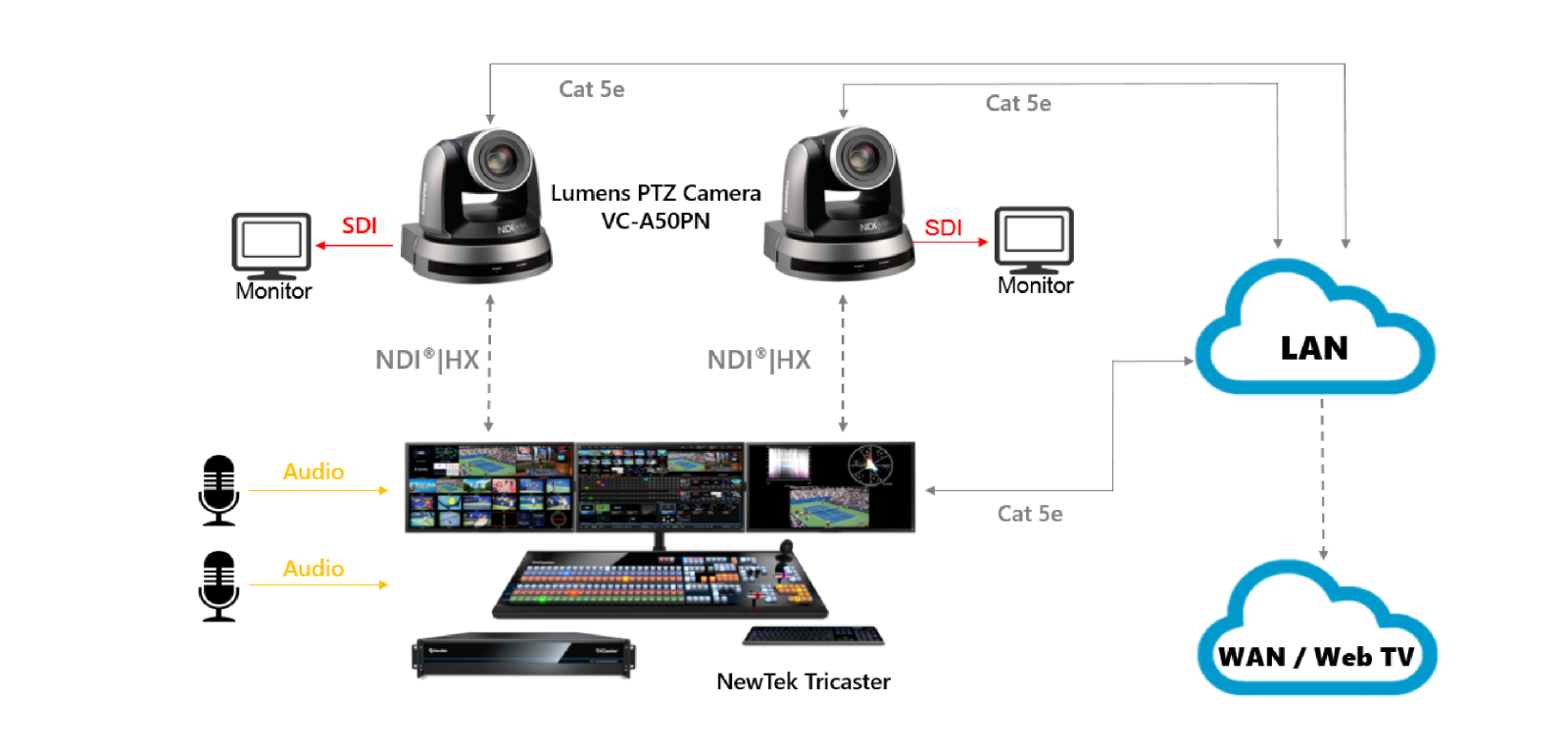 Success Story

Need help getting started?