Step 4: Enter Admin User Interface
Open Companion software and click [Launch GUI] to enter the admin user interface.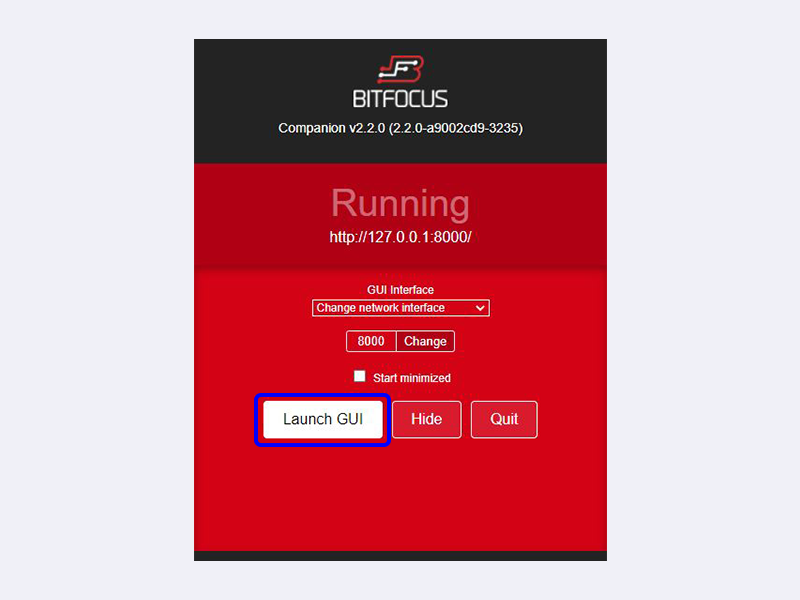 [Notification]
1. Download the User Manual for more details.
2. Companion – Bitfocus AS download from website only supports Lumens PTZ cameras. If you would like to use it on the LC200 CaptureVision System, please contact us via live chat.