Available for Window and Mac Operating System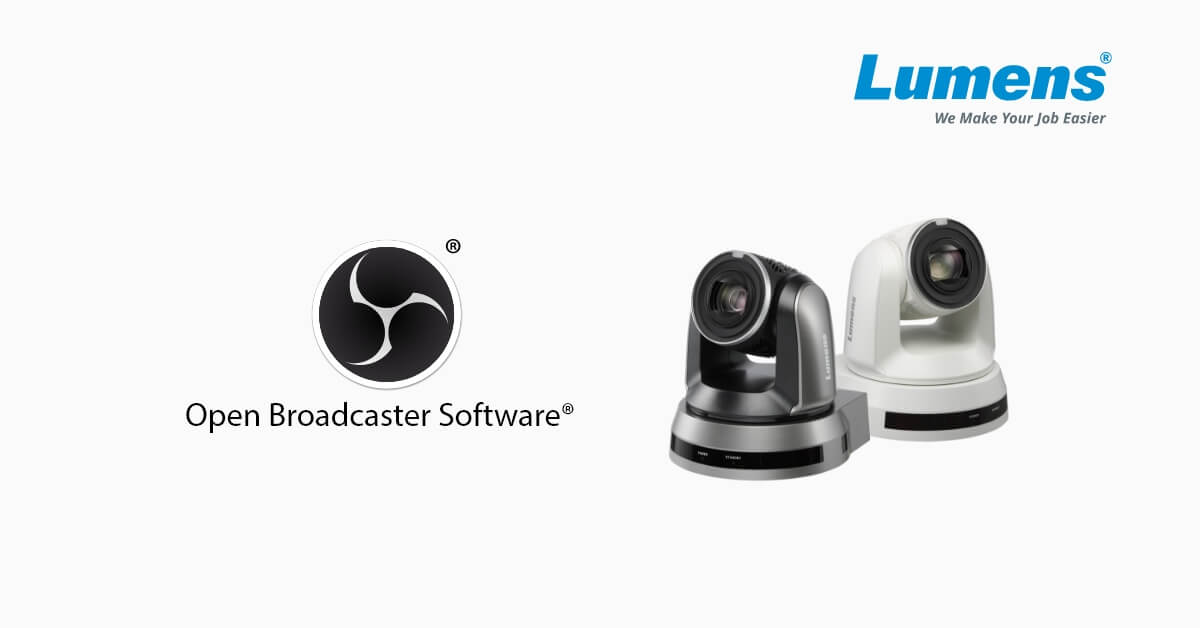 Hsinchu, Taiwan, May 19, 2021 – Lumens® Digital Optics Inc., the global leader in the Pro A/V manufacturing industry, today announced the seamless integration of its cameras into OBS, open-source software for video recording and live streaming. Lumens OBS Plugin is a free software for controlling Lumens cameras in order to pan, tilt, zoom, and other advanced functions. The integration between Lumens and OBS makes your camera control much easier during live streaming events like game shows, podcasts, or house of worship services.
The OBS plugin is compatible with the VC-TR1 Auto-Tracking PTZ camera, VC-A71P 4K IP PTZ camera, VC-A61P 4K IP PTZ camera, VC-A50P 1080p IP PTZ camera, VC-BC701P 4K IP Box camera, VC-BC601P 1080p IP Box camera, and the VC-BC301P 4K IP POV camera.
Installing Lumens OBS Plugin allows users to control multiple Lumens PTZ cameras while using OBS broadcasting software. The Lumens OBS Camera controller can control eight Lumens cameras simultaneously and save up to 19 presets. Also, there are advanced image settings and a keyboard hotkey control which make your video recording and streaming more efficient and easier. Lumens OBS Plugin pushes your OBS experience to the extreme.