The Future Becomes Reality with AV over IP and NDI® |HX Solution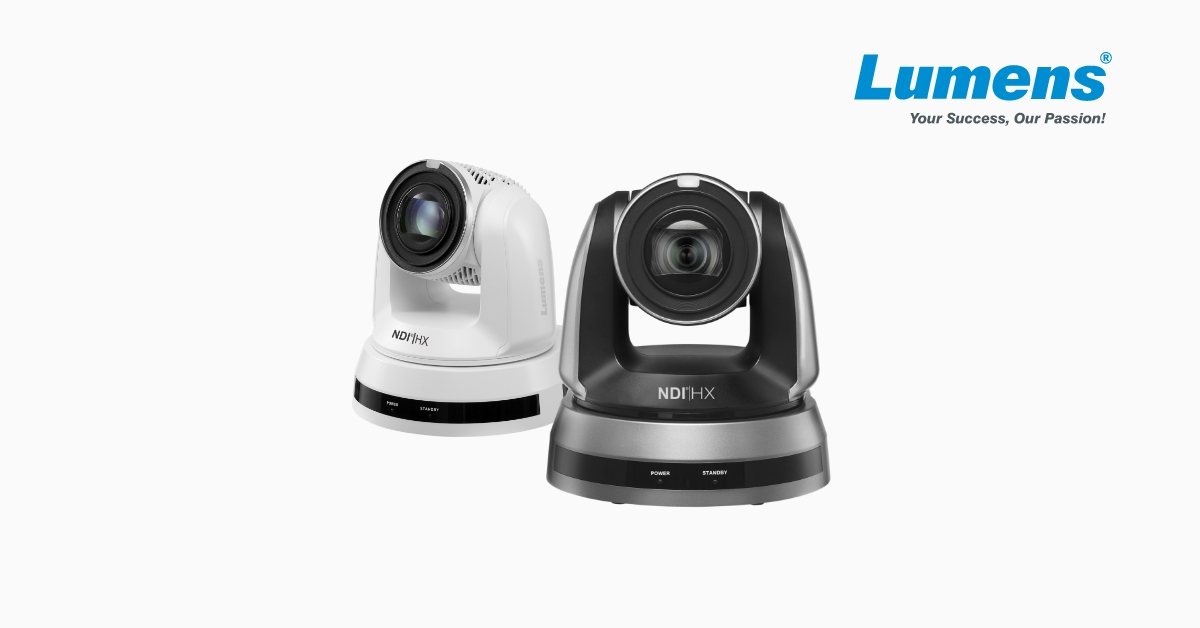 Hsinchu, Taiwan, November 18, 2020 – Lumens® Digital Optics Inc., today announced the VC-A61PN 4K Ultra HD PTZ camera that transmits 4K 30fps video image quality directly to NDI®. The camera is packed with high-end features, making it applicable for multiple applications such as live streaming, e-sports, events, house of worship, etc.
The new VC-A61PN is equipped with the world-leading video standard NDI®|HX allowing the camera to deliver and receive high video quality with ultra-low latency, which utilizes NDI-based video production workflows without additional configuration, reducing cost and shortens installation time frames. NDI®|HX is also suitable for switching in a live production environment which simplifies the live streaming process. Its power, signal, and control go over a single cable. The VC-A61PN allows you to reach a larger audience via live streaming with a simpler and quicker installation process without bulky cables.
With its 4K UHD ultra-clear video quality and a powerful 30x optical zoom capability, the camera can perfectly frame presenters and deliver outstanding detail and clarity to participants that are located far away. Even with low light or the extreme contrast of brightness and darkness in a room, a clear image is delivered. This makes it the preferred camera for capturing live events under any environment. In addition, the VC-A61PN offers multiple interfaces such as HDMI and 3G-SDI, which enhances the convenience in connectivity. 
*NDI® is a registered trademark of NewTek, Inc.
Availability
The VC-A61PN 4K NDI®|HX PTZ camera is available now.
Information:
For more information about Lumens, visit: www.MyLumens.com
Follow Lumens on Facebook: https://www.facebook.com/Lumensinc
Follow Lumens on Twitter: https://twitter.com/LumensLadibug
Follow Lumens on LinkedIn: https://tw.linkedin.com/company/lumens-integration-inc
Follow Lumens on YouTube: https://www.youtube.com/c/MyLumens
Press Contact:
Tiffany Lin, Marketing Executive
Email: tiffany.lin@lumens.com.tw , Phone: +886-3-552-6255 ext. 341
About Lumens Digital Optics Inc.
Lumens® offers superior 4K and Full HD PTZ cameras, videoconferencing cameras, document cameras, capture vision system and a wireless presentation system. The cameras can be easily set up and display quality 4K and Full HD images. Lumens cameras provide a dynamic live production for every environment.