The pocket-sized document camera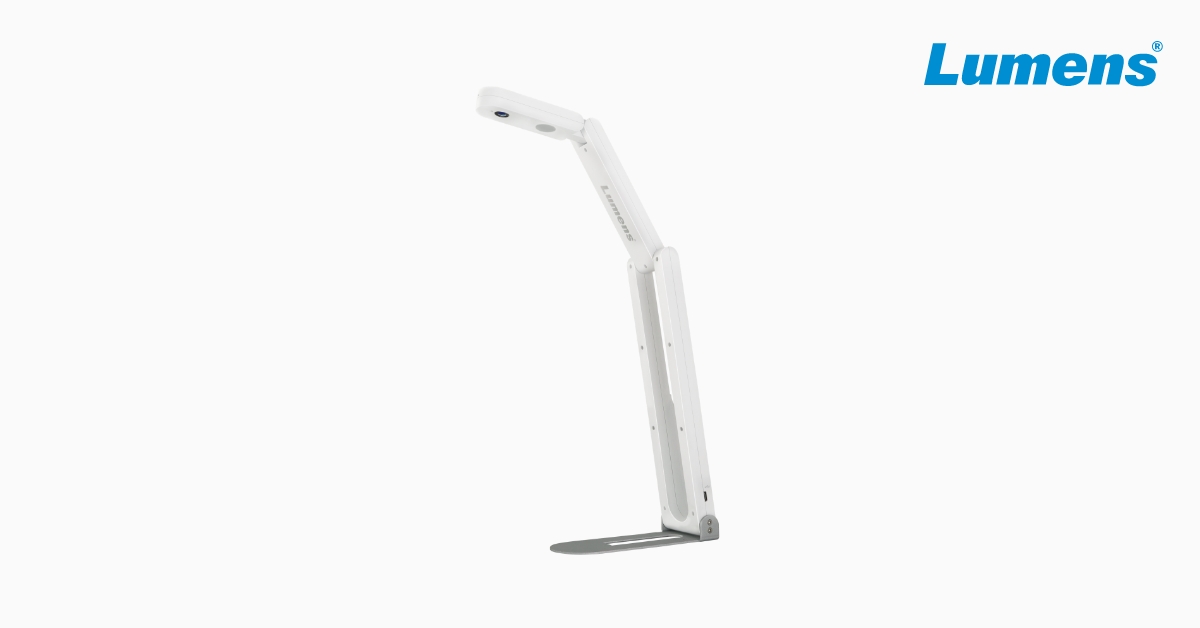 Hsinchu, Taiwan, June 23, 2022 – Lumens® Digital Optics Inc., today announced the DC-F20 HD/2K USB document camera. It is a foldable, portable, and lightweight demonstration tool which is ideal for teachers and presenters. DC-F20 delivers vivid and colorful images with video output of 1080p resolution and higher (up-to 2K).

The DC-F20 can also connect to remote guests using popular conferencing platforms, such as Zoom, Meet, Skype, or Teams. With the included Ladibug software, users can easily position and zoom the lens position, apply on-screen annotation, and highlight parts of the document.

Steven Liang, VP of Product Development for Lumens, commented: "Teachers are increasingly asked to engage with students who are located both in the classroom and at home. They are also required to prepare digital learning resources in advance of lessons, and to teach from remote locations. A tool like the DC-F20 is perfect, being highly portable, easy to use and offering dual functionality – document camera and webcam."

This level of flexibility makes the device equally appealing to business professionals and presenters who need the flexibility offered by portable presentation technology and collaboration tools. With a quality lens and a built-in variable illumination LED ligh, DC-F20 can be used in any environment.

Lumens DC-F20 benefits from simple USB plug and play operation, and supports Windows, Mac and Chrome OS computers.

More Details:
DC-F20 HD/2K USB Document Camera
https://www.mylumens.com/en/Products_detail/1079/DC-F20-USB-Document-Camera

Press Contact:
Jasmine Fan, Marketing Manager
Email: Jasmine.Fan@lumens.com.tw; Phone: +886-3-552-6255 ext. 227
Information:
For more information about Lumens, visit: www.MyLumens.com
Follow Lumens on Facebook: https://www.facebook.com/Lumensinc
Follow Lumens on Twitter: https://twitter.com/LumensLadibug
Follow Lumens on LinkedIn: https://www.linkedin.com/company/lumens-digital-optics
Follow Lumens on YouTube: https://www.youtube.com/c/MyLumens
About Lumens Digital Optics Inc.
Lumens® manufactures broadcast-quality PTZ cameras, video conferencing cameras, document cameras, wireless collaboration technology, video processing systems, and video over IP devices. Based in Taiwan and part of the Pegatron Group, Lumens has offices in Asia, Europe, and the USA.