Ladibug is… powerful
Lumens' auto settings are very effective, but sometimes, it's useful to take control to give you exactly the image you require. Ladibug gives you full control over all image capture parameters including:
Auto Focus
Auto Exposure
Auto Balance
Rotation and image flip
Brightness
Capture
Recording
Time Lapse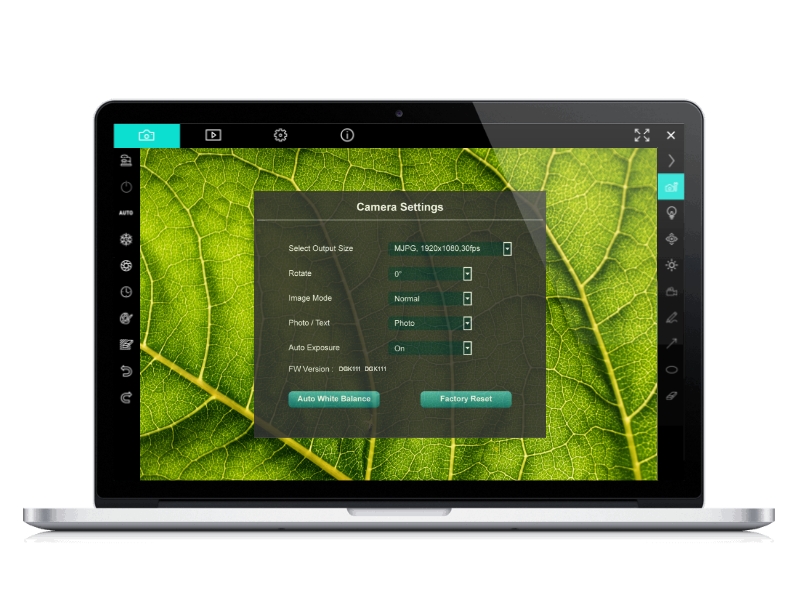 The app also makes it easy to change video and audio settings and set up time lapse recordings. This helps you produce files that are easy to share and perfect for users to watch back on tablets, computers, smart televisions, and smartphones.

Which version of Ladibug Software is compatible with your Lumens Document Camera?
Ladibug Software is available for Mac OS, Windows, and Chrome OS devices. Check out our latest Ladibug Compatibility List to make sure you download the right version.